Who is this guy?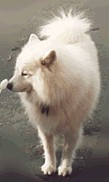 ---
I live on an island in the center of Puget Sound in Western Washington, USA. I recently turned 30 (so), am a self-employed artist
and photographer
, a wannabe computer geek as well as more things than I have the bytes to tell you here. As soon as I can find them I'll post real pictures of me bungee jumping

as well as one of what I looked like afterwards.


And Ladies: I am single, sincere, honest, romantic and sensitive without being a wimp, heterosexual with a more than healthy libido, smarter

than the average bear, and a hell of a nice guy despite the attitude inherent in this site, (I'm cocky here, merely confident in real life). I love to laugh and have fun whenever possible, even if the only thing to find humor in is myself, and I even cook.

I have never been married (was almost once, long story short; She was a lyin', cheatin' Psycho Bitch from Hell. [WOW, there went the last resentment!]) and I have no kids though I luv' em.
Damn, that reads like a personal ad! Hope my friends don't see this!
(Not really looking but; Hey, never know who may find me here, I refuse to believe SHE has never been born.) And obviously I am REAL.
This is a warning to all game players; e-mail me garbage, I WILL retaliate

And no I am not lame enough to use e-mail bombing. Hacker

in training looking for an excuse to practice.That last was for real!

Oh yeah, I REALLY LIKE

.
The personal "ad" is over, now that I'm out of that frightening zone: I have a devoted and possessive Samoyed (a type of dog!)

named Snowy, (60 pounds,pure white and gorgeous) my third of that breed, and a
Blue-Fronted Amazon parrot named Fred (he can be seen on my business site now) who argues points just for the hell of it. More of their pictures as well as more work and stuff of my friends will be placed here eventually.(Well,I care.) I love my friends and I keep them for life.
If you've been to this page before you will notice it is a lot longer (and relocated); that's what happens when I get sent flippant e-messages; most of the "smart-ass" comments on my pages are an indirect reply to somebody.
If you feel you must say something though go ahead, I answer all of my e-mail, but be warned that you may not appreciate my reply. I give what I get.
THINGS I'VE LEARNED FROM MY DOGS
Go there for some wisdom.
NO, I DO NOT THINK THE X-FILES IS A DOCUMENTARY SERIES. I do believe in many possibilites however. The first being that there is far more than most suspect that we are not allowed to know (ok, that's a fact, not a possibility), and no, I'm not a conspiracy

nut either.. I rarely read the papers except for local stuff and let televisio(edited for bytes)of "human interest" stories getting 10 minutes of time while real hard news gets 10 seconds and is never mentioned again if it was at all. Sometimes I pay attention to the weather, usually I look outside.
I should probably move this to my Free-Speech page, huh.?
If you have read this far, you are either dangerous and/or compulsive, or you are sincerely interested in me and my ramblings, in which case I will also let you know; I am a free spirit in every clichê sense of the word and yet am well-grounded and mature ( Yep, a living contradiction

.) I enjoy sea-kayaking, cycling and hiking and anything I haven't done before. Love animals and seem to have a "Dr. Doolittle" affect around them (at least nothing not human has ever bitten me). I prefer to read rather than watch something and prefer to do rather than read about it. I like all kinds of music, prefering not to categorize as then I miss some wonderful stuff, though I do prefer rock, ranging from The Doors and Hendrix to Sublime and Rage Against The Machine. My favorite cartoon characters are Marvin

the Martian and Taz. I rarely care if it rains and don't complain if it does (I live in Washington, if I did mind, my life would suck and I think people who whine about rain here should move.) I like all things medieval and mythological, especially dragons, and if I wasn't ME you could call me a nerd. I am also obviously opionated

with some sort of sense of humor. As well as not quite you're American average

. I have no responsibilities or obligations that I do not choose, and those that I do choose I commit myself to.
Just had to see if I could do this.
Because of the nature of this, the internet

, don't expect me to get much more personal than this as I update my page but do expect a lot of "stuff"
. If there is something here you don't "get", don't worry about it, you won't be the only one, this is for my own entertainment and not yours.(Deal with it.) If this page ever suddenly disapears it means I figured some more things out and hacked my own page. Just kidding, TRIPOD, There are friends with sites that I can pick on who I'll link to as soon as they get it together (they don't want to be caught "dressing"; geuss I have no shame).
Obviously, this is where I play around with HTML stuff. Expect lots of changes to occur often here, as I am still learning lots of things at once (and enjoying it) and I am also a bit of a perfectionist and easily bored. (To all my friends with computers, I apoligize for the phonecalls & spam you are still recieving every time I change anything on any of my webpages.)

If you take anything from these pages, I would appreciate credit and a refering link. You MUST give credit in the source code to the authors of codes not written by me (they are already there) or they may hunt you down like a dog; I don't care that much, yet.
Finally, for now, just a reminder to hit "refresh" or "reload" if and when you return here, even if its only been a few days, something has probably changed (it may be just a comma, but ya' never know...).
Peace, Benny
"When all is said and done,
you will regret the things that you did not do,
a hundred times more than anything you did.
So throw off all lines. Set course away from the safe harbor.
Catch the unknown winds in your sails.
Explore.
Dream.
Learn.
Discover."
Samuel Clemens
Which of my sites do you want to go to now?
Hint: It is a good idea to bookmark something, I have made it pretty easy to get lost. (mad evil laugh, lengthy and fading.)
At this site...
In Other domains...
+
You may go back
now if the JAVA doesn't work for you.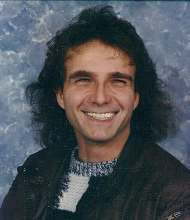 Email: benphoto@whidbey.net

OR...

Most of the images on these pages are the sole property and creation of myself and Pandora's Lightbox. All others are either from clip-art graphics or are of unknown orgin and considered to be in the public domain and if you are or know of a verifyable copyright holder to any image or file not credited, please let me know so I may remove or give credit and a link as you prefer. The photos linked to from this page are the possession of and copyrighted ©1997 Ben B. Photography/ Illustration and Design.